Church activities
The Junior Church (Sunday School) meets in term time, during the Sung Eucharist at 10.30am on Sunday mornings. There are three groups: for children under 7, and for those between 7-11, and those who are 12 and over. For those changing schools at 11 or 12, confirmation classes are an option. There are groups for teenagers and young people. We usually have study groups in Advent and Lent, as well as confirmation groups.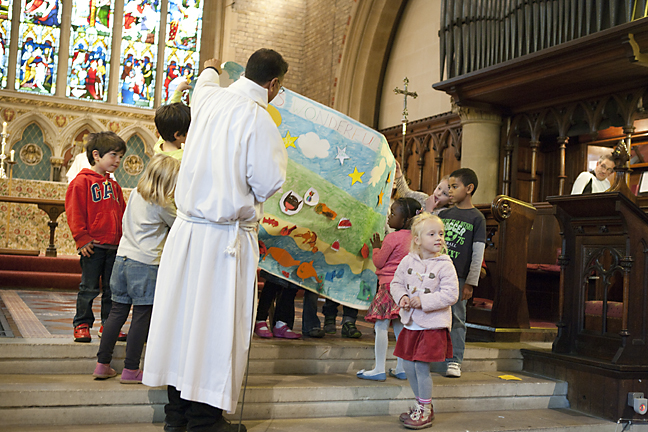 Information is given in the weekly notice-sheet or monthly parish magazine (The Acorn), which will also contain details of any social events.
Enquiries from adults seeking to explore faith and commitment are always welcome.